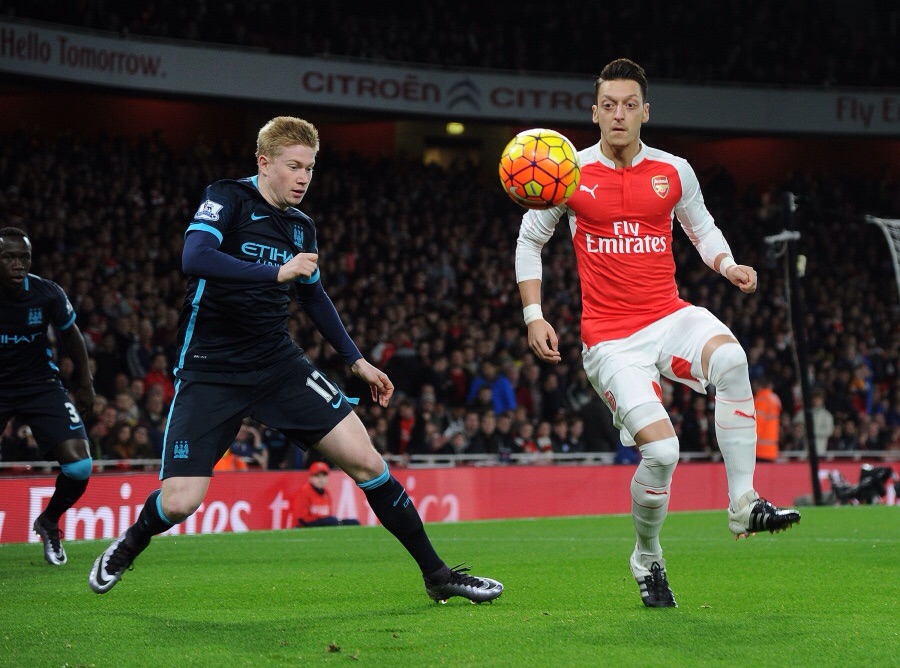 Christmas Musings
It's Christmas and Arsenal sit second in the Premier League. The rising sense of hope that's grown within me since the win against City is tempered by hauntings of title challenges gone awry in years past.
Two years ago we were sitting top of the league at Christmas and the sentiment was that Arsenal had been good, but didn't have enough depth. We said, "Go on, Arsene. Sign us the striker we need, the holding midfielder we lack, and Arsenal can go on and win the league."
Arsene didn't sign the depth we needed and the inevitable injuries hit leaving a familiar sour taste in Gooners' mouths as another title thrust sputtered to a halt.
Things have changed. Francis Coquelin has emerged, nay, tackled his way into the conversation of best defensive midfielders in the league with the statistics to back up the commanding displays we have seen week in, week out over the past year.
Mesut Özil has grown into the player we knew he was and would be when we signed him: the best number 10 in the league and probably the world.
As he now edges Messi for the the most assists in Europe since 2008, his status among the world's elite is unquestioned. It's now his time to add a Premier League title to his La Liga and World Cup triumphs.
So there are reasons to be optimistic and I have yet to mention our Chilean Dynamo, Electric Alexis or Hector the Protector of the right flank.
In all, this squad seems more prepared to maintain a proper title challenge but the same injury problem has reared its ugly head. The previously indestructible Coquelin damaged his knee only to see his replacement re-injure the most brittle Basque calf north of Pamplona.
Combined with Cazorla's crocked knee that followed, Arsenal's midfield has been left threadbare.
If only Flamini could divert some of his attention from clean energy to genetic cloning, we might be in business. But until then, Mathieu and Aaron Ramsey must prop up that midfield through the festive period and for the foreseeable next few months, unless Arsene breaks out the cheque book.
Ramsey has been a revelation back in the middle where he so sorely yearned to be. He's showing the form that made us believe he was one of the most complete midfielders in the game two years ago. But his proclivity for muscular injuries combined with his engine that sees him cover nearly every blade of grass during a match means overplaying him is a very bad idea.
We may need to see more of the Ox in midfield and possibly Chambers filling in for Flamini's old legs which aren't made for four matches in ten days.
The one player this team desperately needs is not a striker, it is a viable alternative to Coquelin.
If Wenger can address that gap we will be well poised to challenge for the title until the end of the season.
And if he doesn't, Arsenal will need to make a sacrifice to the injury gods.
I volunteer Piers Morgan.
All jokes aside, this group of players have been able to grow together and have shown that cohesion on the pitch unlike most of our rivals. This is Arsenal's best chance to win the Premier League in years and with seemingly only Leicester And Manchester City willing to challenge us, I like our odds.
But seriously, if anyone can get there hands on Piers, I have a blood witch on speed dial so we can sacrifice him to the Lord of Light.